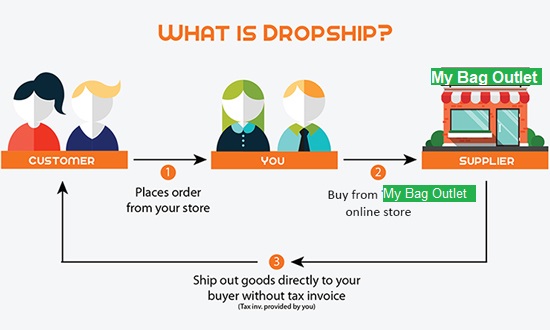 DROPSHIP PROGRAM
1. Promote our products in your website/blog/facebook at your MARK UP price.
2. When you get orders from customers, check for stock availability in our website. Our stocks are live updates.
3. Once your customer comfirm the order, directly place an order at our website
4. Once your customer makes payment to you, you may proceed payment to us with the dropship price + postage.
5. We will send the items direct to your customers without any invoice/bill (Your price are secret and PNC to yout customer. Tracking Number will be given once packing is done
Once you registered at our website and proceed for agent member fees RM 10 with lifetime membership , we will update you with unique code within 48 hours.
YOU MAY PROCEED TO BUY FROM WEBSITE USING UNIQUE CODE GIVEN BY US WHEN YOU WANT TO MAKE A PAYMENT TO ENTITLED AGEN PRICE.
AGENT PRICE AS LOWEST 15% FROM OUR WEBSITE for product price above RM20.01
YOU MAY START SELLING OUR PRODUCT AT ANYTIME AND ANYWHERE YOU WANT.
Join us as Dropship and you can take advantage of numerous benefits:
✔ Only RM 10 life time membership to join
✔ Installment Plan 3 Months to dropship agent
✔ RISK FREE! No stocking up required
✔ EXTRA DISCOUNTS on selected items
✔ You decide on the selling price to your customers.
✔ We take care of the item packing and delivery
✔ NO MINIMUM ORDER QUANTITY. We will deliver even if it is one item.
✔ YOU SELL, WE SHIP! - it's that simple!
How to join?
Click link

here

After sign up, please proceed for payment to approve your account with details below. We will approve your account after verify your submitted details and payment status as Authorized reseller/dropship.
After verified we will send to you a unique code within 24hours to your registered email.
Download photos and START SELLING our products in any way you want.
Steps to place order
Place order through our website for the item(s) you want to order.
Checkout process >>> Just key in your customers details for the SHIPPING ADDRESS field and your own information for the BILLING ADDRESS.
Make payment via Online FPX,Credit/Debit Card.
Once payment has been verified, we will ship your order(s) to your customer(s) within 24 hours (on business days Mon-Fri, 8:30am-5:30pm).
Order(s) tracking will be emailed to your registered email address.
Reseller Privacy Protection
✔ No information of our price to your customer.
✔ All parcels will be filled with resellers' and their customers information only.
✔ We promised that we will not contact your customers privately in any case of discrepancies.